Building Relationships
We build bridges between the UO and the community to further the university's purpose of life-transforming education and world-class research.
Learn More About What We Do
Explore If
If drives us. If inspires us. It feeds our insatiable need to explore. Experiment. Mix things up and see what happens. If is the energy that fuels everything at the University of Oregon, drives discovery, and makes Ducks, Ducks.
Our Campaign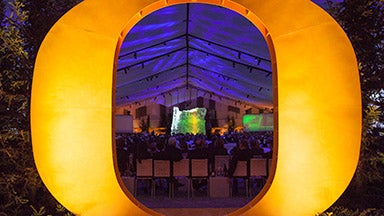 Our $2 billion comprehensive campaign is the start of a new era. We have the momentum. We have the passion. We have the opportunity to realize the dreams and aspirations of this campus for generations to come.
Donor Profiles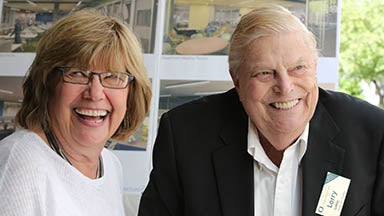 The UO is special because our alumni, friends, faculty and staff, students, and parents are so passionate about making the world a better place. The story behind each gift reveals the grit, gratitude, and optimism that defines us as Ducks.